Data Manager Screens
There are five data managers in SKY Index Professional 8.0. The data managers provide a consistent and easy to use interface for adding and editing the following types of data:
Acronyms
The AutoComplete List
The AutoEntry List
Macros
Translations
Benefits
Easy to use grid interface.
Every data manager offers Import, Export and Merge abilities.
You can print the data within every data manager if desired.
There is a Revert option in case you wish to undo changes you have made.
Easy to read - uses 10 point font instead of the customary 8 point font.
Context sensitive help is a mouse click away.
Acronym Manager
AutoComplete Manager
AutoEntry Manager
Macro Manager
Translation Manager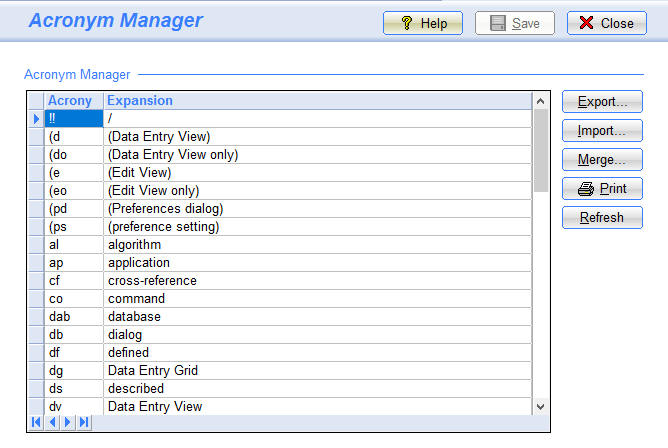 AutoComplete Manager