Simple Yet Elegant Configuration Screens
Below are a few examples of configuration screens in SKY Index Professional 8.0.
Benefits
Easy to read - uses 10 point font instead of the customary 8 point font.
Larger available area means less scrolling for configuration tabs with numerous settings.
Context sensitive help is a mouse click away for every configuration screen.
When you're configuring Index Options, the Preview Pane shows your changes so you can immediately see the effect of your change on the index you're currently working on.
As you would expect from SKY Software, the configuration screens are elegantly designed to both look good and provide easy access to the things you wish to change.
Preferences (General tab)
Index Options (Heading Style tab)
Index Options (Cross-references tab)
Data Entry Options (Ignored Words tab)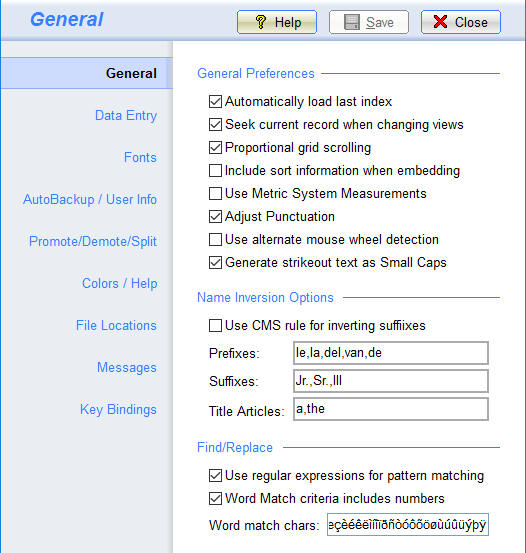 Index Options (Heading Style tab)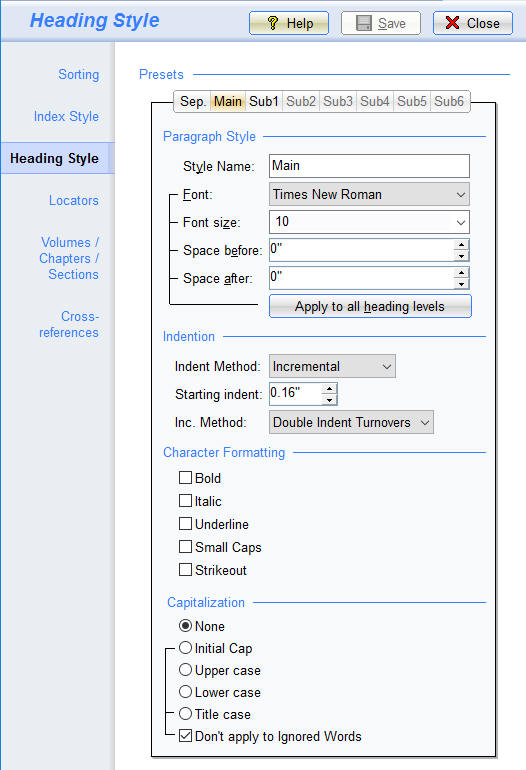 Index Options (Cross-references tab)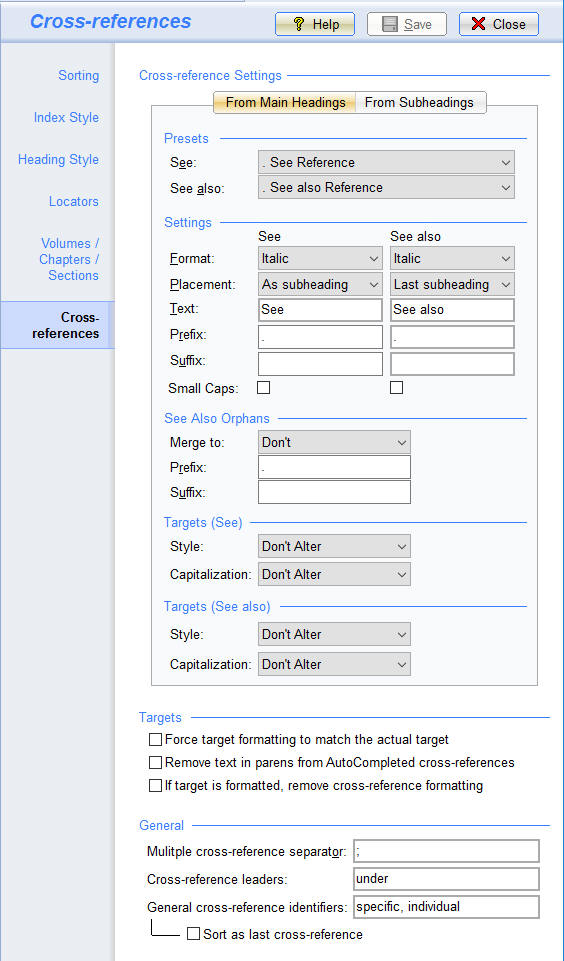 Data Entry Options (Ignored Words tab)